Our Egg Hatching Footage🐣💛📹
Egg-citing News🐣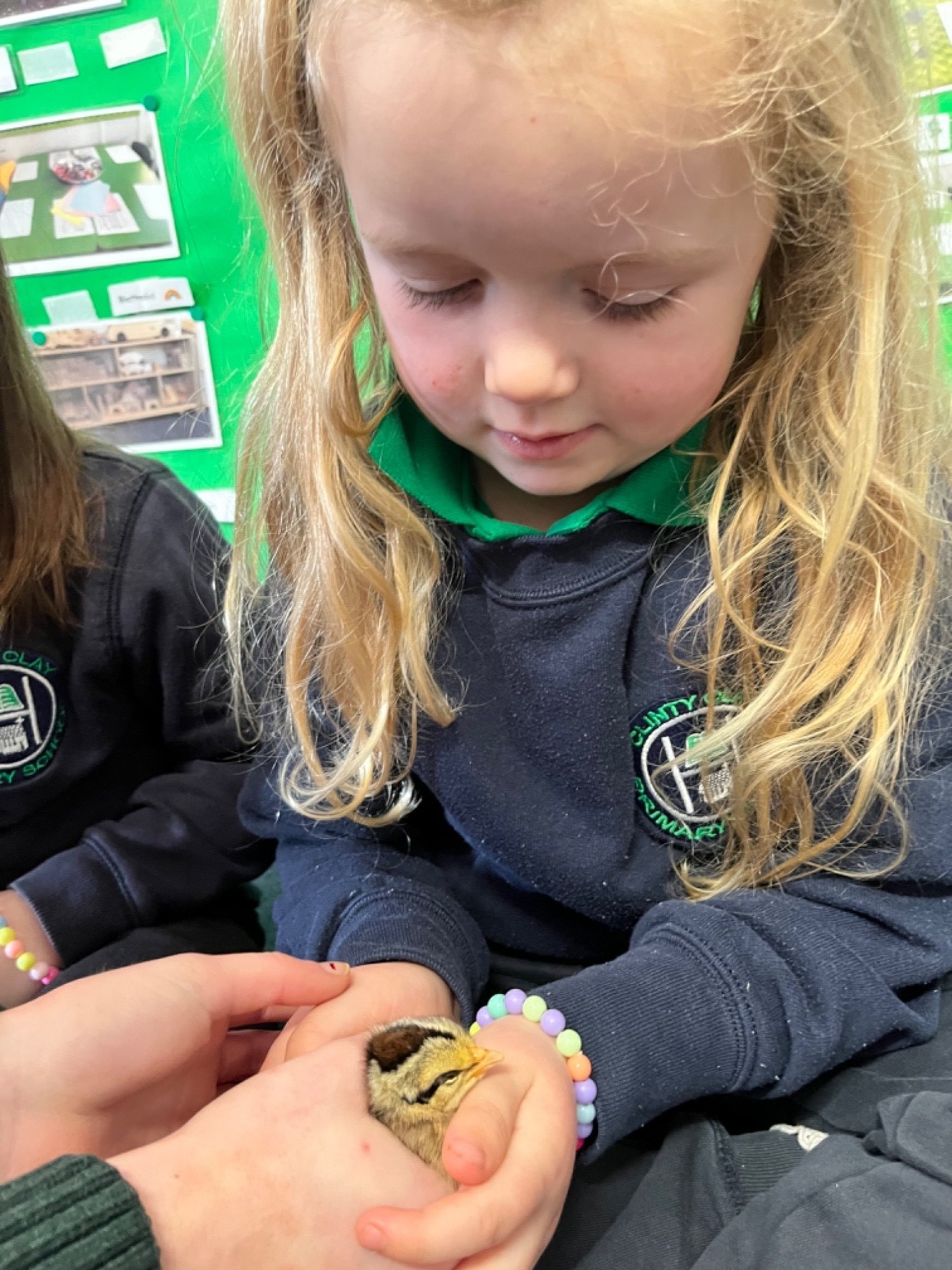 Egg-citing News!
Reception and Primary 1 would like to share some 'egg-citing' news!
We have been busy looking at life cycles as part of our Explanation writing genre in Literacy.
To make learning more real we undertook a project of hatching eggs in our classroom, so we could observe each step of the life cycle of a hen.
Miss McFlynn brought in some eggs from home and our very own class incubator to get the project started.
On day 8 of the 21 day cycle we took part in a candling experiment, to see if we could spot any chick embryos inside the egg. It was a great success and very cool to see!
On day 20 we began to see our first little fluffy friend appear and even managed to capture it on camera!
A little yellow chick appeared first, followed by a small brown one, a black one and overnight 9 more chicks had also joined the brood, making it a complete hatch!
It has been an amazing learning experience for us all; there was a real buzz across the school and a camera on hand so everyone could share in the experience.
We created our own explanation text of the life cycle of a hen and was able to use our real life images as inspiration.
This has been amazing experience and we will never forget!🐥💛
Our Christmas Play December 2022
Clintyclay Primary School, 81 Clonmore Rd, Dungannon, Armagh BT71 6HX | Phone:028 8778 4498