Grandparents' Day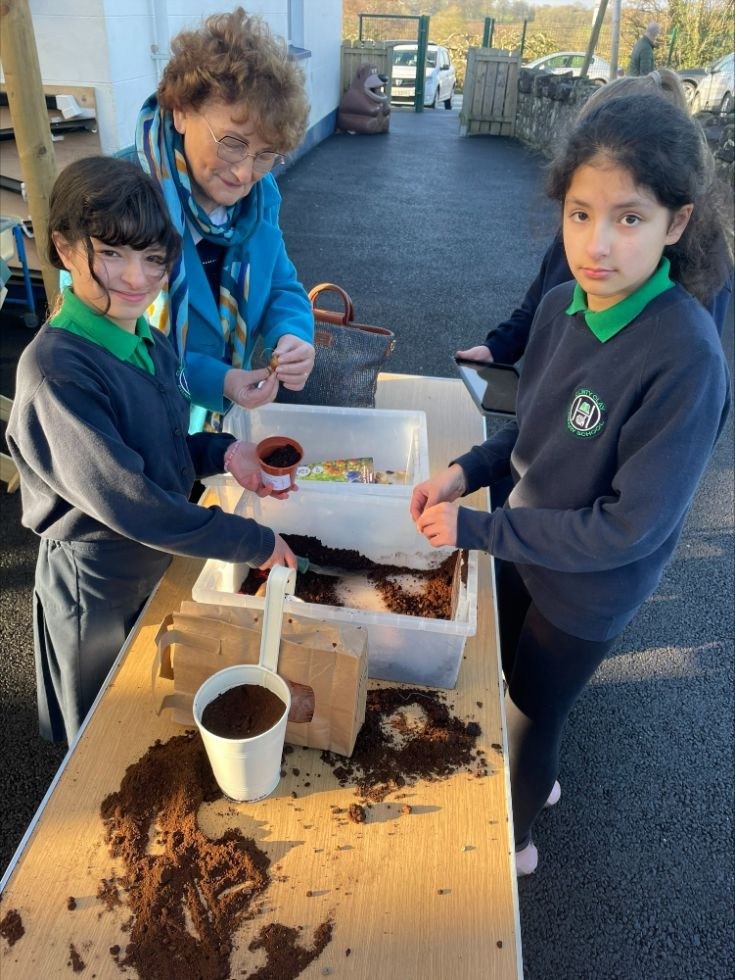 The Primary 6 & 7 class welcomed their grandparents in to celebrate Grandparents' Day, as part of Catholic Schools Week.
The boys and girls, with the help of their grandparents, planted flowers. The class had also prepared a small gift bag for their grandparents, which included some chocolate and a bookmark, as a thank you for all that their grandparents do for them.
The Primary 6 & 7 class have been learing about the 130 year History of Clintyclay, so they took the opportunity to ask their grandparents all about their time at school.
It was a great morning and one that the children thoroughly enjoyed and they look forward to welcoming their grandparents again.
Back in Time to 1893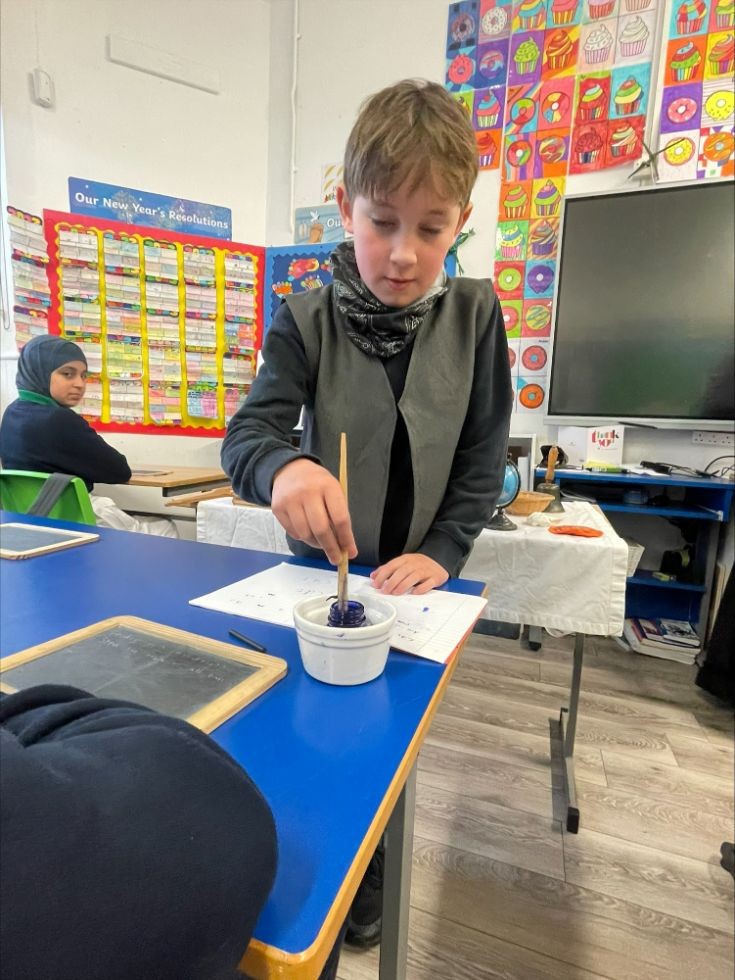 Edit Text
The Primary 6 & 7 are currently studying about the history of Clintyclay, as the school embarks into its 130th year. As part of this topic the class had been studying what school was like during Victorian Times. Today we had a special visior, Mrs Anderson, who took the class back in time to 1893. The class experienced what school was really like during Victorian Times.
The class had to recite their multiplication facts and spellings, they also learned about how pupils were disciplined and what was expected of them.
It was a fantastic experience and one that the children really enjoyed, however they were not happy when they realised I-Pads were not part of Victorian Learning.
Thanks to Stephanie Lavery for taking this workshop.
Clintyclay Primary School, 81 Clonmore Rd, Dungannon, Armagh BT71 6HX | Phone:028 8778 4498