Ulster American Folk Park
STEM Challenge: Patrick from Muldoon Transport Systems has asked us to design and build a model for a new weighbridge for their lorries.
Term 1 was extremely busy in Key Stage 2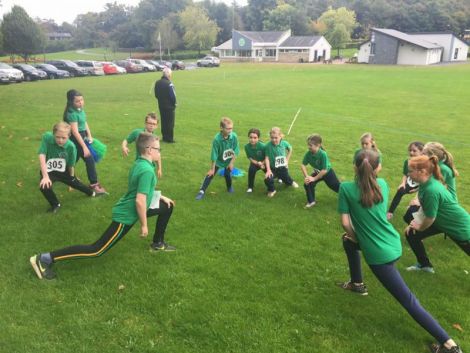 Term 1 was extremely busy everyone here in Clintyclay.
It was especially busy for the children in Key Stage 2.We
took part in our first every cross country running event.
Participated in a 6 week shared music and dance programme with new friends in Laghey and Killyman Primary School.
Learned Irish and French.
Trained with the coaches from Clonmore Robert Emmets.
Organised and held a Student Council Election.
Worked with the production team from BBC Radio Ulster to record a song for their series of Christmas events.
Put on a West End worthy production of "The Little Match Girl"
all while ensuring that our school work was always of an exceptionally high standard.
We will definitely deserve our Christmas break, but are already looking forward to Term 2 and all that we have planned for 2018 here in Clintyclay.
Clintyclay Primary School, 81 Clonmore Rd, Dungannon, Armagh BT71 6HX | Phone:028 8778 4498