Sports Day 2023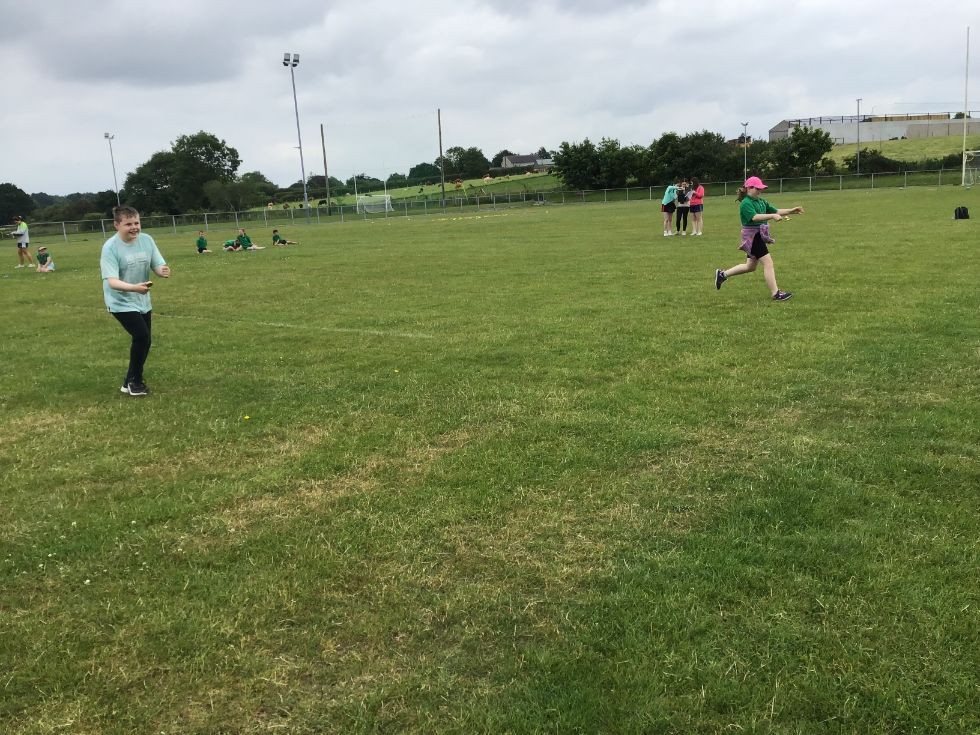 June's High Five Friday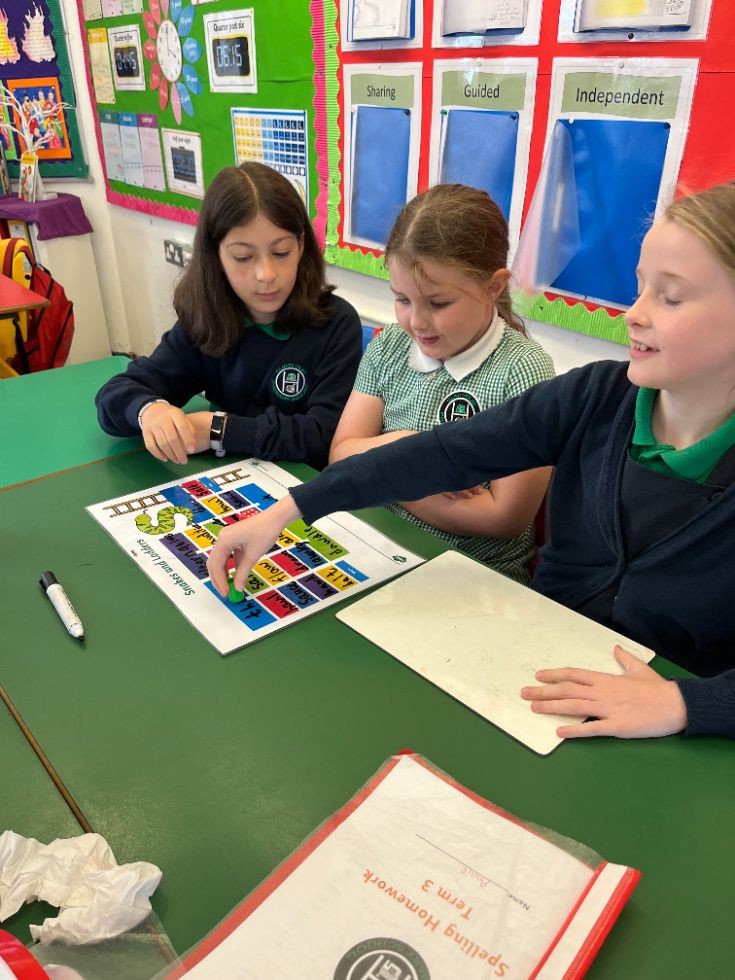 We love High Five Fridays in Clintyclay! We played fun spelling games to continue our learning, then we went outside to take notice of the clouds and do some mindful breathing and meditating. It is good for us to do something that gives our minds a rest. We listened to all the different sounds we could hear in nature. By focusing on what you can hear right now, you are helping your mind to take a break. We also had some time to reflect on how we can be a good friend and enjoyed some Circle Time. We played Builders and Architects with Lego which allowed us to practise lots of useful skills like good listening, giving clear instructions, patience and team work.
Making Weather Songs!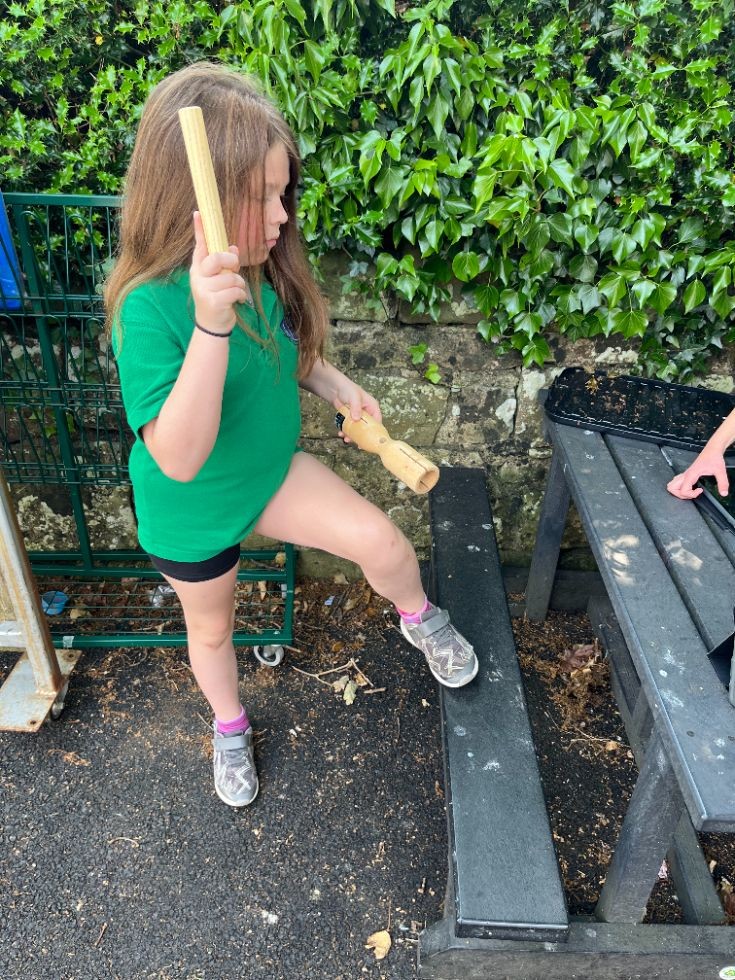 As part of our World Around Us Topic Weather Watchers, we decided to use Garageband and musical instruments to make our own interpretations of what we think a storm would sound like. We learned how to edit and trim audio and to layer sounds so that it sounded like rain, wind, thunder and lightning all at once!
First Holy Communion Sunday 21st May 2023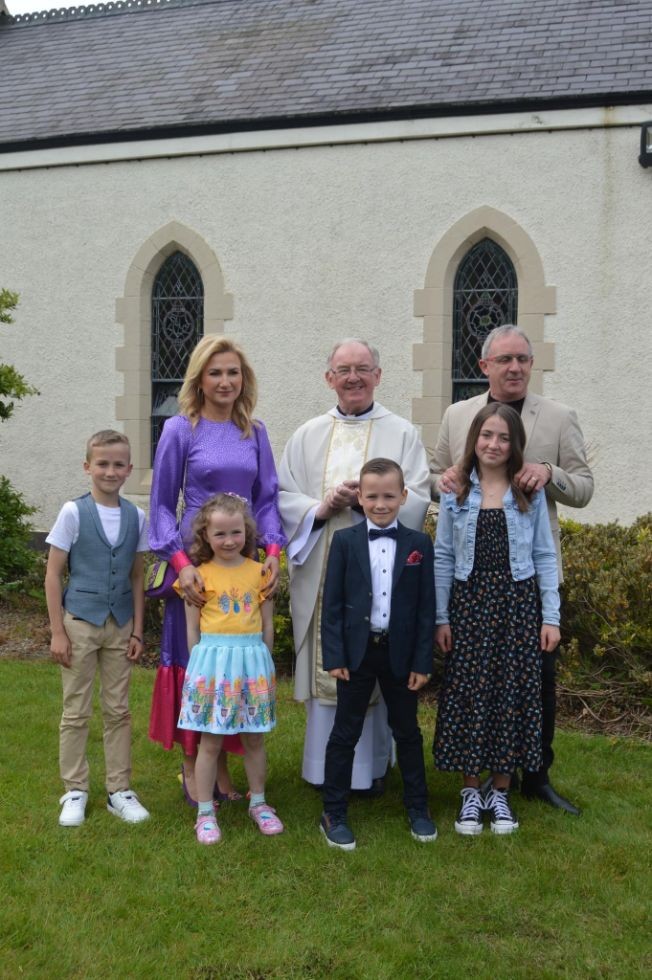 Raiders of the Lost Tomb Topic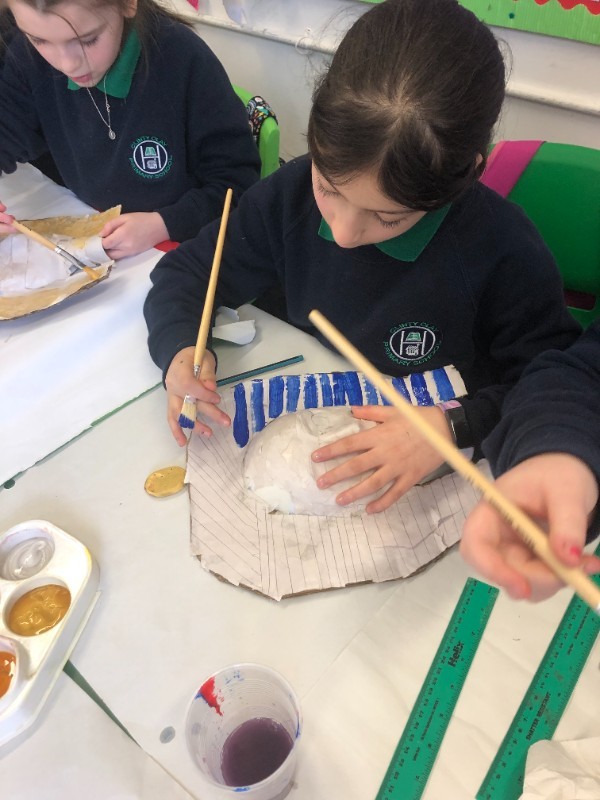 A Visit from Queen Tutu!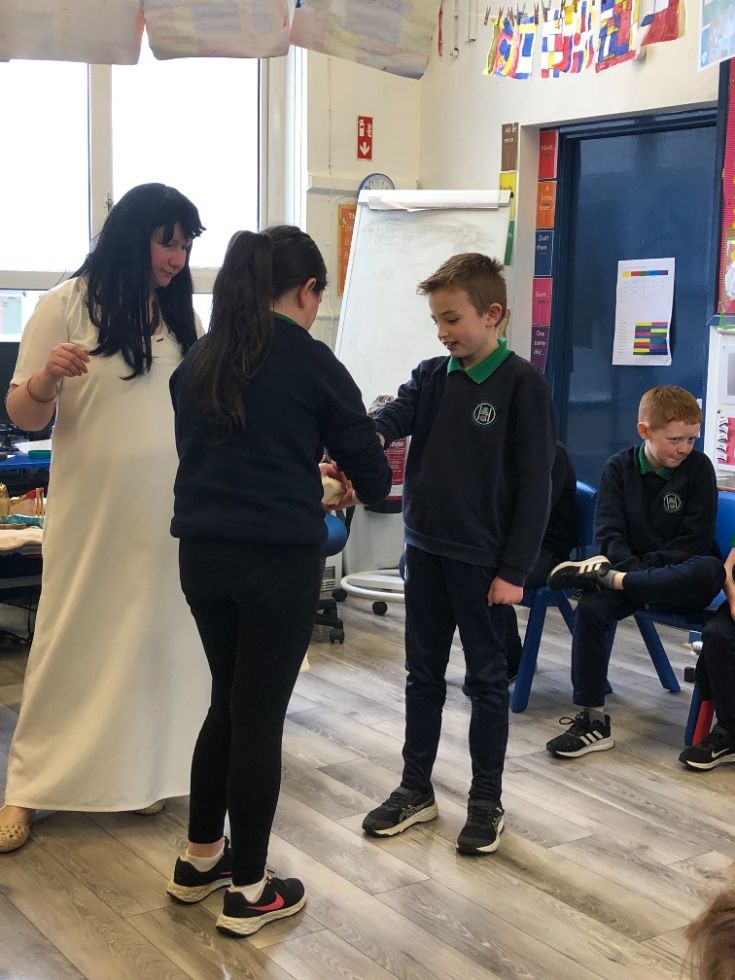 The children in Primary 4 and 5 have thoroughly enjoyed learning about Ancient Egypt this term. Their learning was brought to life when Queen Tutu came to the classroom for a visit. She told them about her life in Ancient Egypt, her family, the Gods, and a great deal more! It was an excellent morning.
Celebrating St Patrick's Day and Mother's Day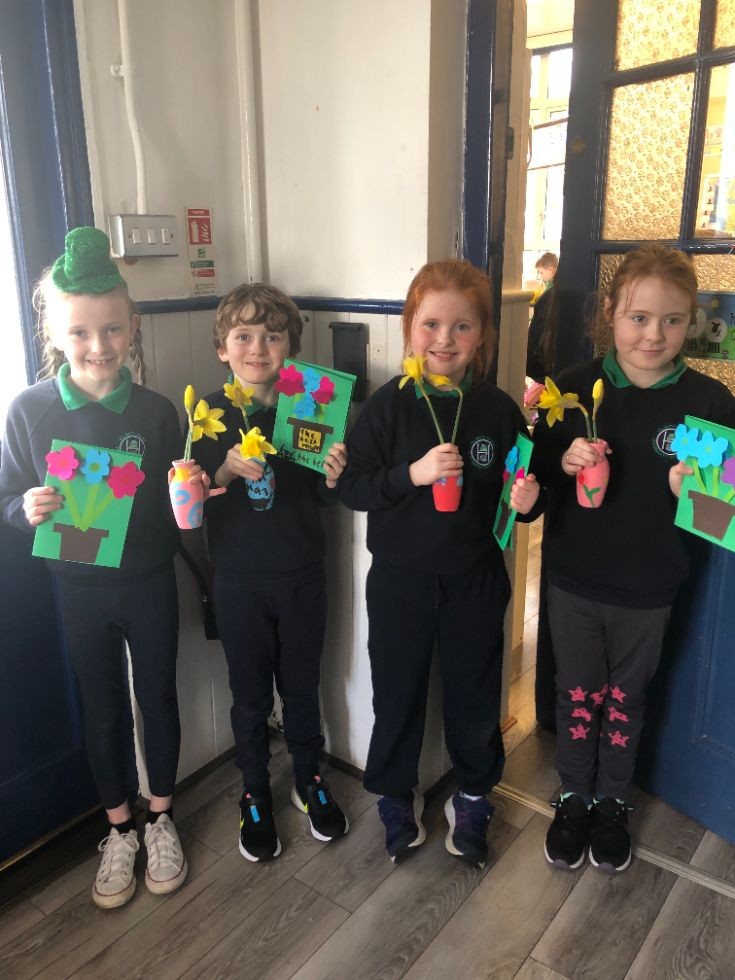 To celebrate St Patrick's Day, Primary 4 and 5 decided to test their knowledge of Irish food. We had a blind taste test where children had to try and guess which Irish food their partner had given them. It was great fun and we got to try some new foods with some children having a new found love of champ and cabbage!!
We also wanted to make our very kind mothers something special for Mother's Day. Each child got to design a beautiful vase with daffodils to give to their mums. We made cards and reminded ourselves just how lucky we are to have great mums!
High Five Friday!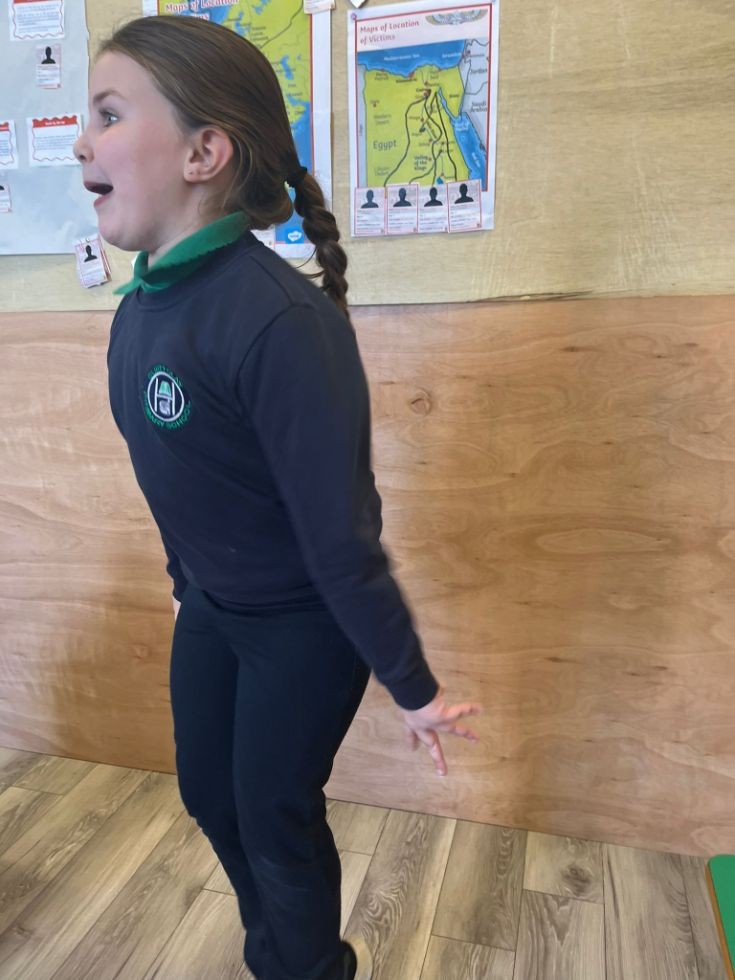 It was a special High Five Friday this month as we also had SNOW! Not only do we complete our learning in fun and practical ways, we also got outside to play in the snow. This was follow by a nice warm cup of hot chocolate. We have been so busy with our learning that sometimes we need to help our brains to slow down and reduce the information overload. We take some time to reflect on our learning, practice Mindfulness and connect to each other during circle time.
Special Visitors on Grandparents' Day!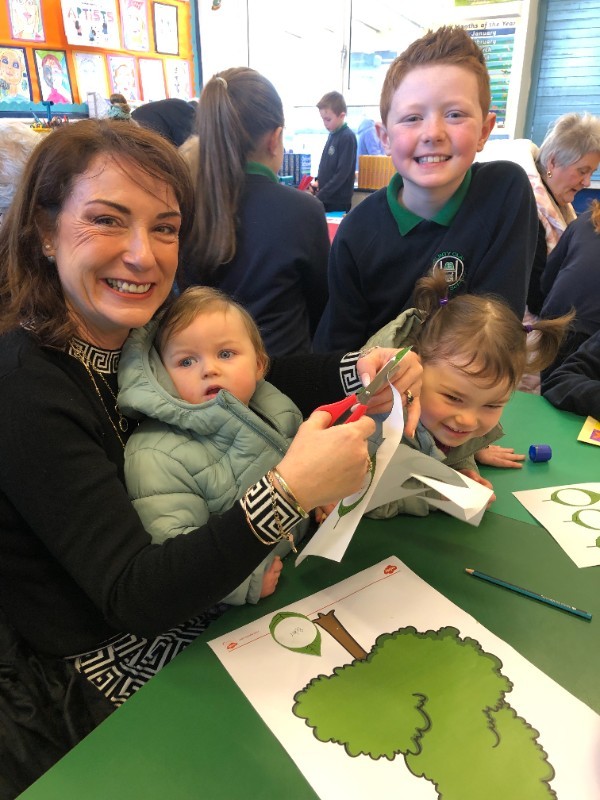 City Hoppers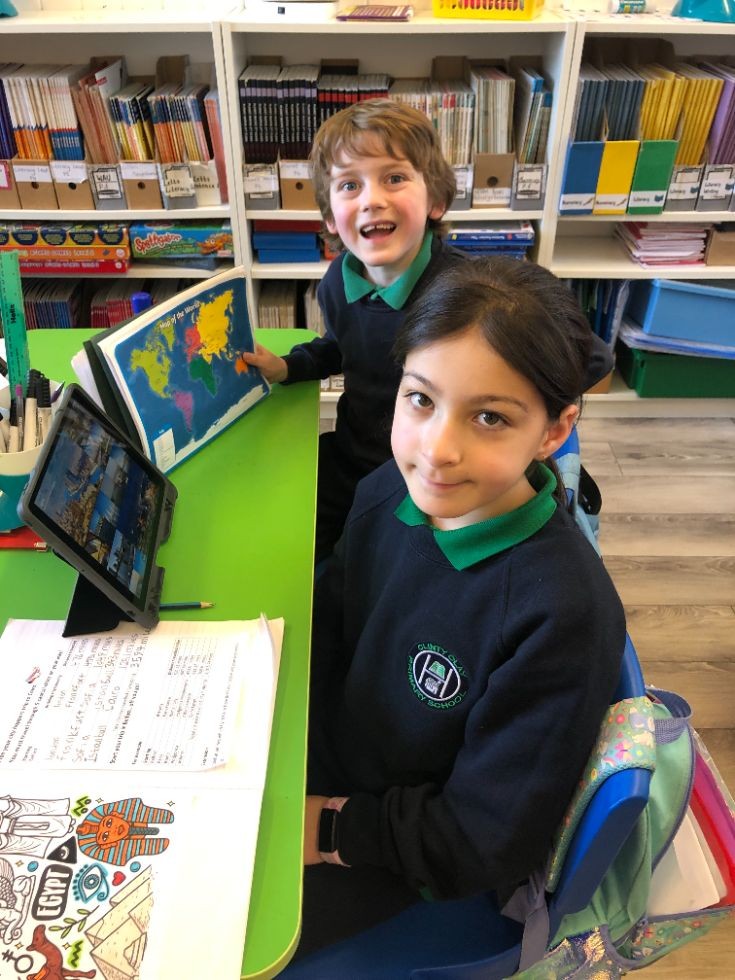 Before travelling back in time to Ancient Egypt, Primary 4 and 5 researched the location of Egypt. The children started in Northern Ireland and created directions for their partners to find their way to Egypt by travelling through a variety of countries using directional language. We used the iPads and Google Maps to research countries and capitals. Their task was to travel via 5 countries and their capitals to Cairo.
January Maths Madness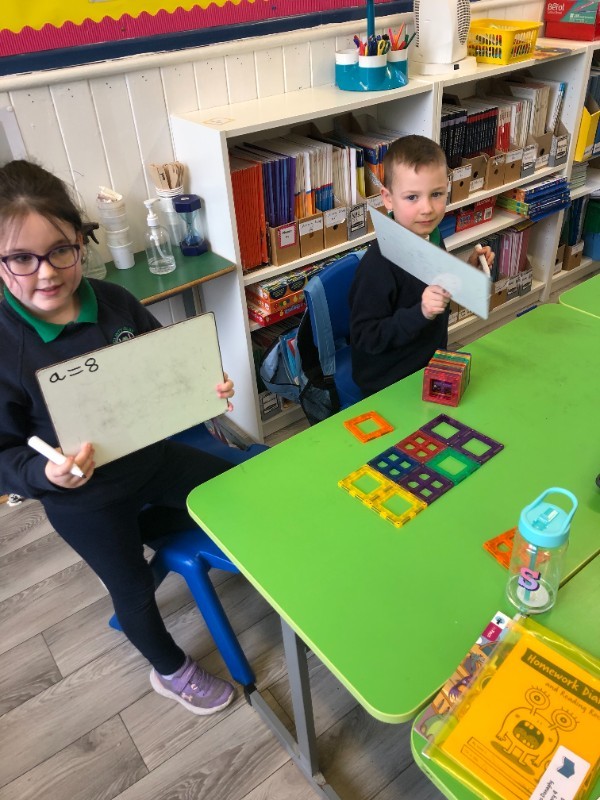 Clintyclay Primary School, 81 Clonmore Rd, Dungannon, Armagh BT71 6HX | Phone:028 8778 4498